1967 - 2017
London Miscellany
Throughout the first seven months of 1967 I made various trips to London. Waterloo station and Nine Elms engine sheds were the main destinations although I did venture to Kings Cross on a couple of occasions when 4472 Flying Scotsman worked specials from there.
Waterloo
The Locomotive Club of Great Britain (LCGB) ran their 100th rail tour on the 5 February. I didn't travel on this tour but saw the departure from London Waterloo. 50 years less a day, I also saw a steam departure from London.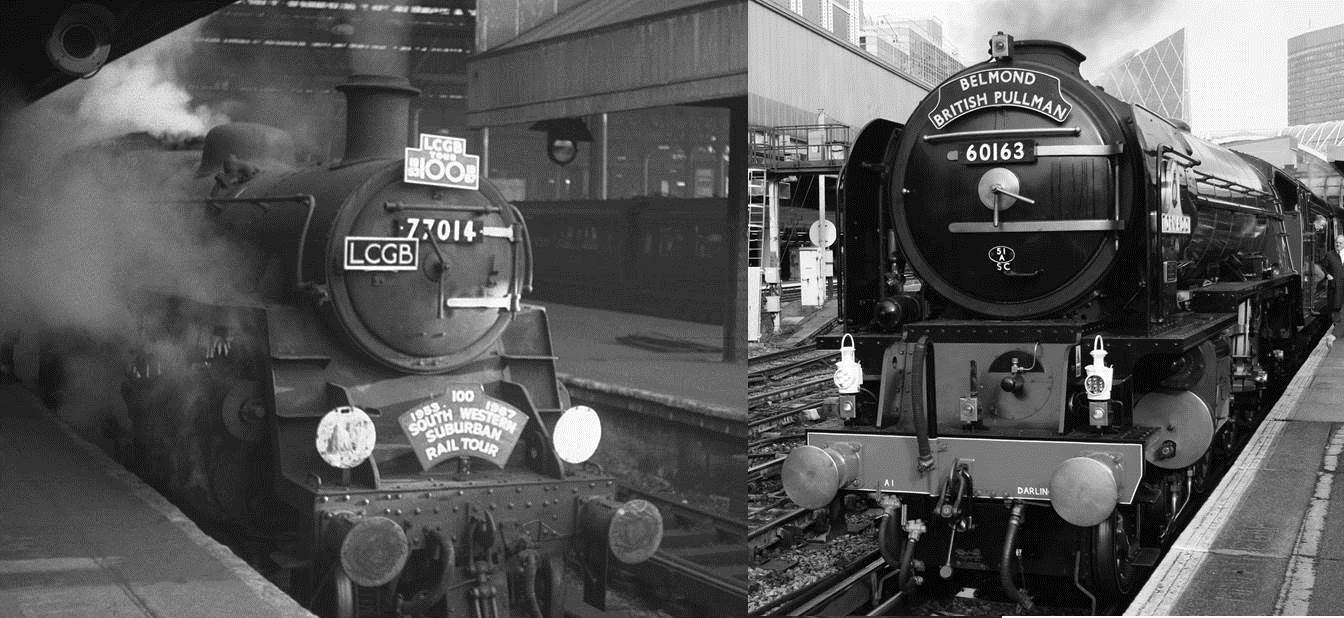 click the image to find out more
Nine Elms
Nine Elms was the last great steam shed in London but by 1967 was looking very run down. The site is now used by the New Covent Garden market.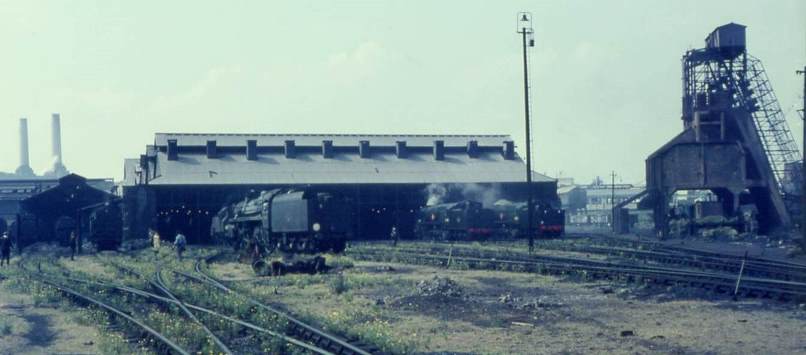 click image to visit the Nine Elms page
Published 20 May 2017
---
All images, audio, text and documents on this website are copyright Des Shepherd who asserts his intellectual property rights under the Copyright, Designs and Patents Act 1988
No images, audio, text or documents may be reproduced in any form without written permission of Des Shepherd.