1967 - 2017
SW Suburban Rail Tour 5 February 1967
The Locomotive Club of Great Britain (LCGB) ran their 100th rail tour on this day. The tour, called the South Western Suburban Rail Tour, visited the Chessington, Shepperton Hampton Court and Eton Riverside branches as well as traveling to Reading where a visit was made to Reading General Goods.
I didn't travel on this tour but saw the departure from London Waterloo. 50 years less a day, I also saw a steam departure from London.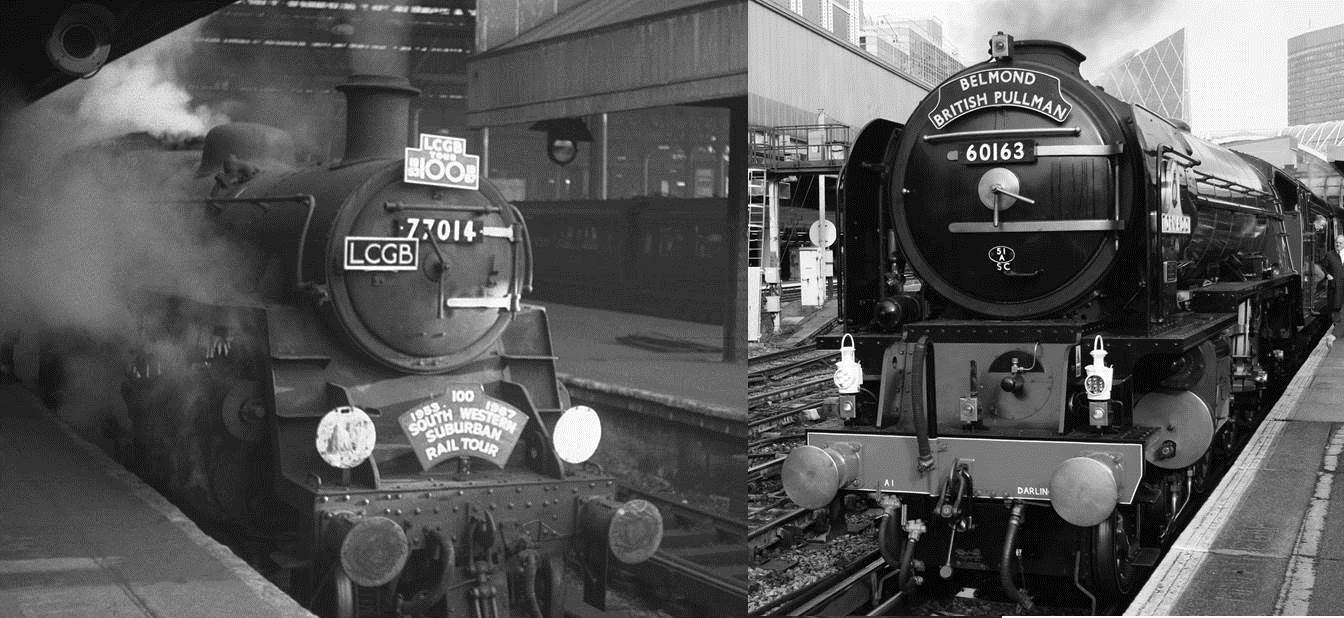 1967 Standard BR class 3 2-6-0 no. 77014 awaits departure from Waterloo on Sunday the 5th February. This class of engine was unknown to the south of England until this example arrived at Guildford shed in 1966. There is more to say about this engine and it's role in the final workings of southern steam, in a future blog.
2017 A1 pacific 60163 "Tornado" awaits departure from Victoria on Saturday 6th February. This was one of a number of regular Surrey Hills lunch trains operated by the Belmond British Pullman.
This was an interesting tour which can largely be recreated today on service trains- something I will undertake in the next few weeks. For the record, below is the route map.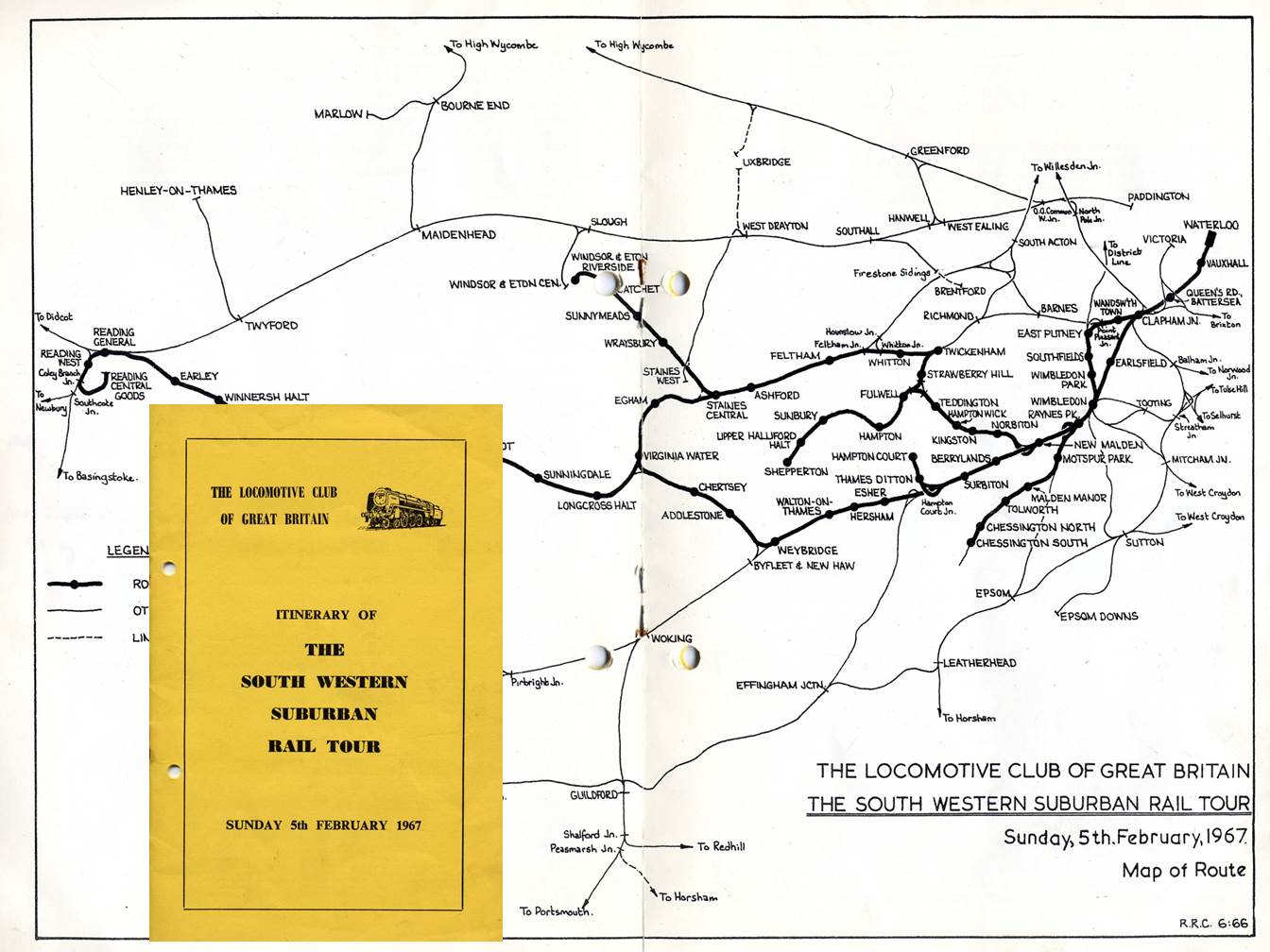 Watch this space . . .
Published 13 March 2017
---
All images, audio, text and documents on this website are copyright Des Shepherd who asserts his intellectual property rights under the Copyright, Designs and Patents Act 1988
No images, audio, text or documents may be reproduced in any form without written permission of Des Shepherd.