Crewe South Shed
1967 - 2017
Whilst most of 1967 was spent chasing the last steam on the Southern Region, I did venture north to Crewe. The aim was to visit both Crewe South and Chester sheds. I went with my father and a number of school friends. We specifically wanted to see one of the remaining Hughes 'Crab' 2-6-0's and a Crosti boilered 9F which was due on a rail tour that day.
In the end, we only had time to visit Crewe South although we did see the 9F at Crewe station in the afternoon.

I looked at ways to replicate this visit 50 years on. There are two former BR sheds still with us, Didcot and Barrow Hill. Unfortunately neither offered the range of engines I wanted to see or have engines in steam when I planned to visit.

I settled on visiting the shed at Loughborough, on the Great Central Railway. Although only two engines were in steam and on passenger service, there was the variety of locomotives I was looking for and in a position to get the pictures I was after.

The class of engines at Crewe in 1967 included former LMS Black 5's, 8F's, Ivatt 4MT and 2MT 2-6-0's, BR Britannia pacifics, Standard class 5's, class 4 and class 2 2-6-0's and 9F's.

Incidentally, the BR class 4 which was present was the withdrawn 75029, an engine which went on to be bought by the artist David Shepherd. Also present, and withdrawn, was BR class 2 no. 78019. This engine survived the scrap yard in Barry in South Wales and continues to run today and is based at the Great Central Railway at Loughborough.

In 2017, I was able to see examples of most of these engines, including 78019. The missing classes were the Ivatt 4MT 2-6-0 and the BR class 4 2-6-0. Not bad 50 years on.

The dates - Sunday the 26 February 1967 and this year's re-creation on Saturday 25 February. The pictures in this feature are 50 years, less a day apart.
---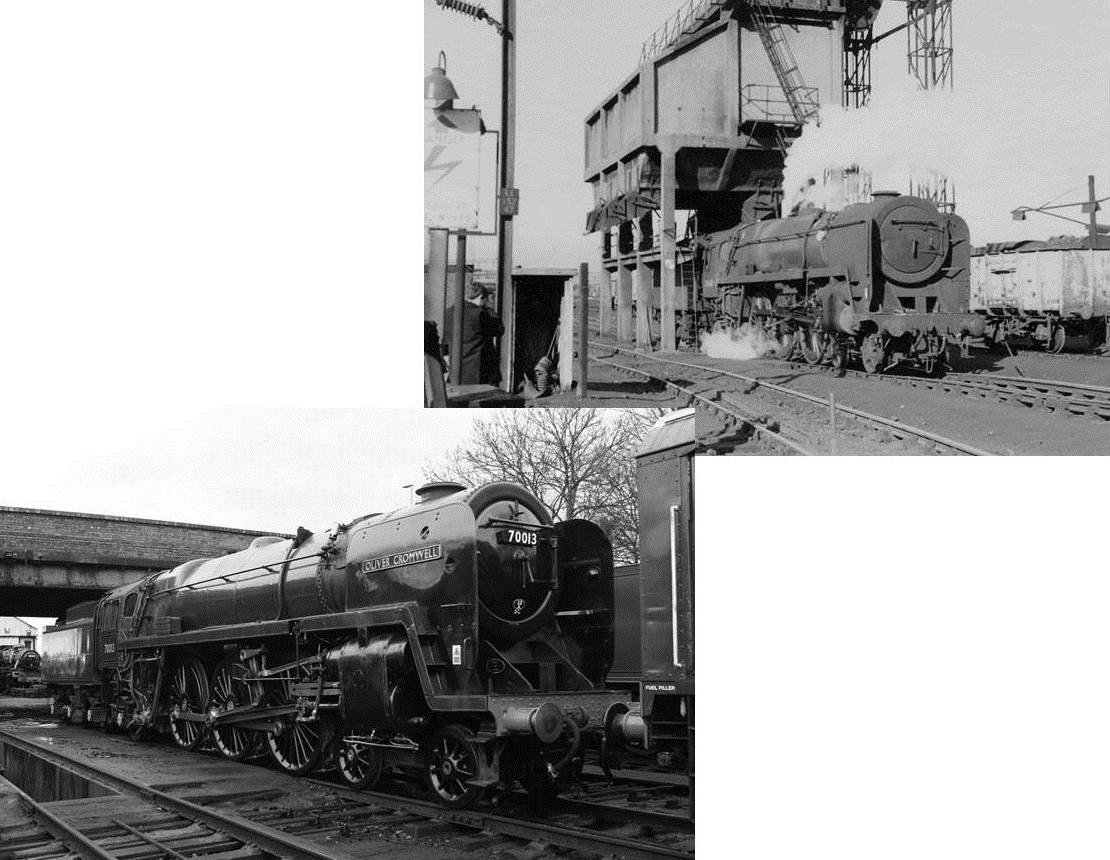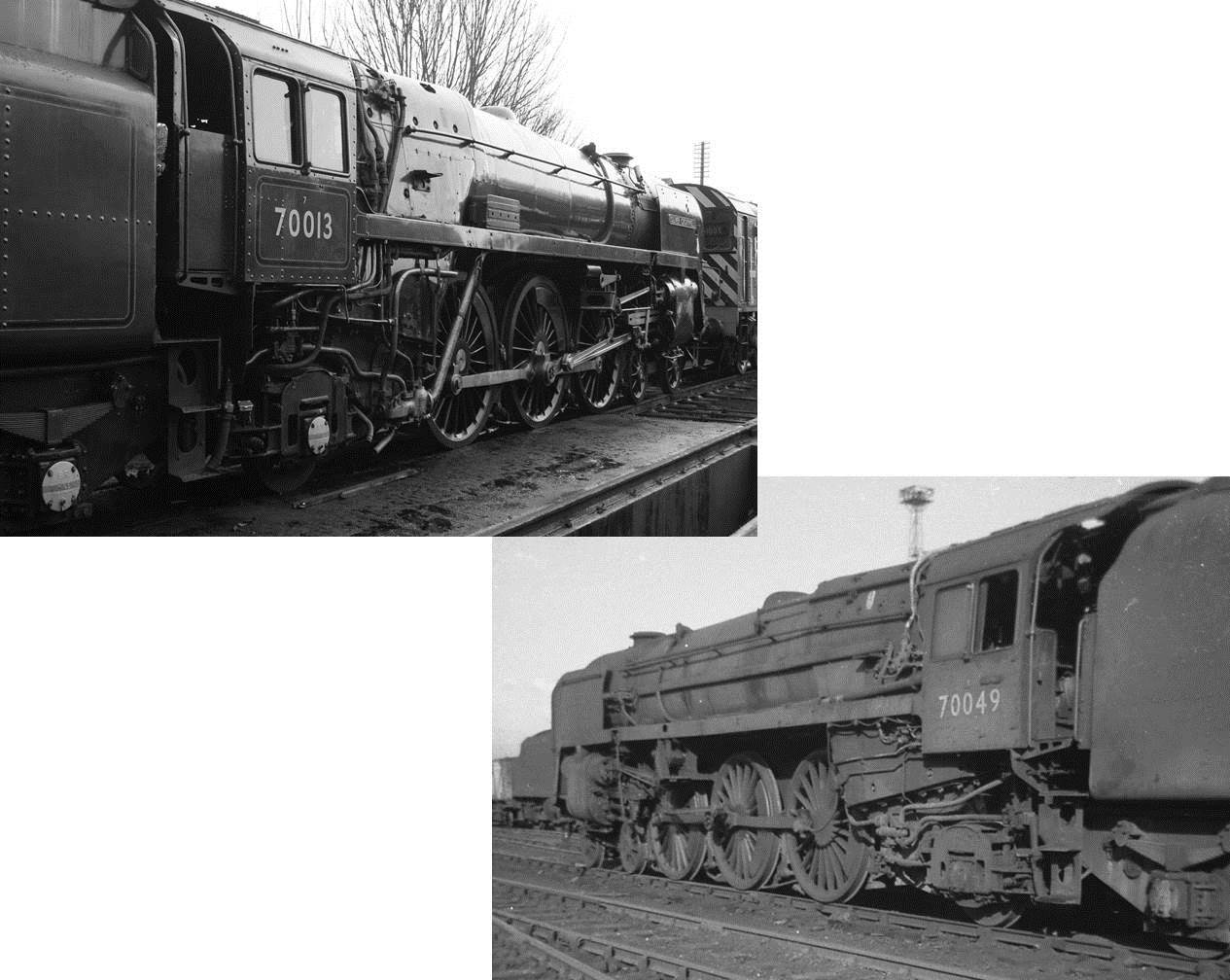 In 1967, there was only one Britannia pacific in steam. No. 70048 arrived on shed and is seen at the concrete coaling stage. Many of the 'Brits' had been withdrawn from service including this one, 70049.
---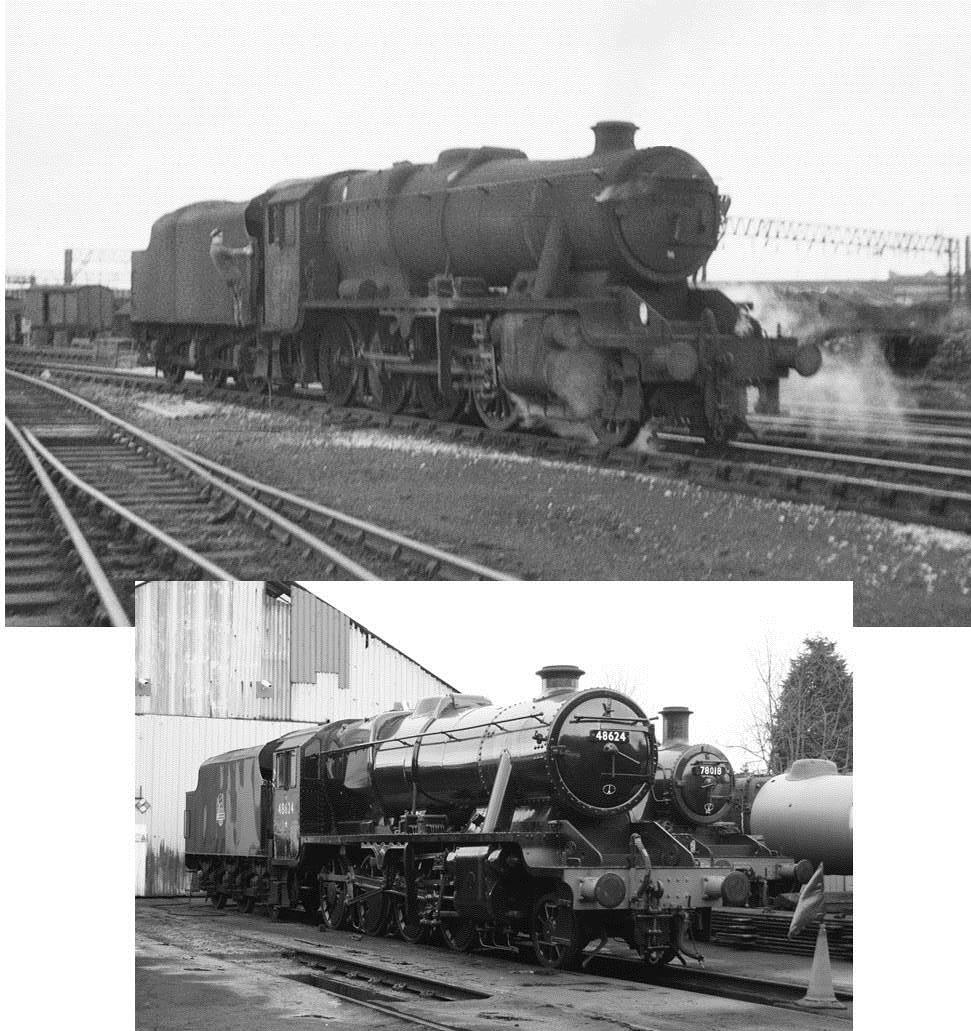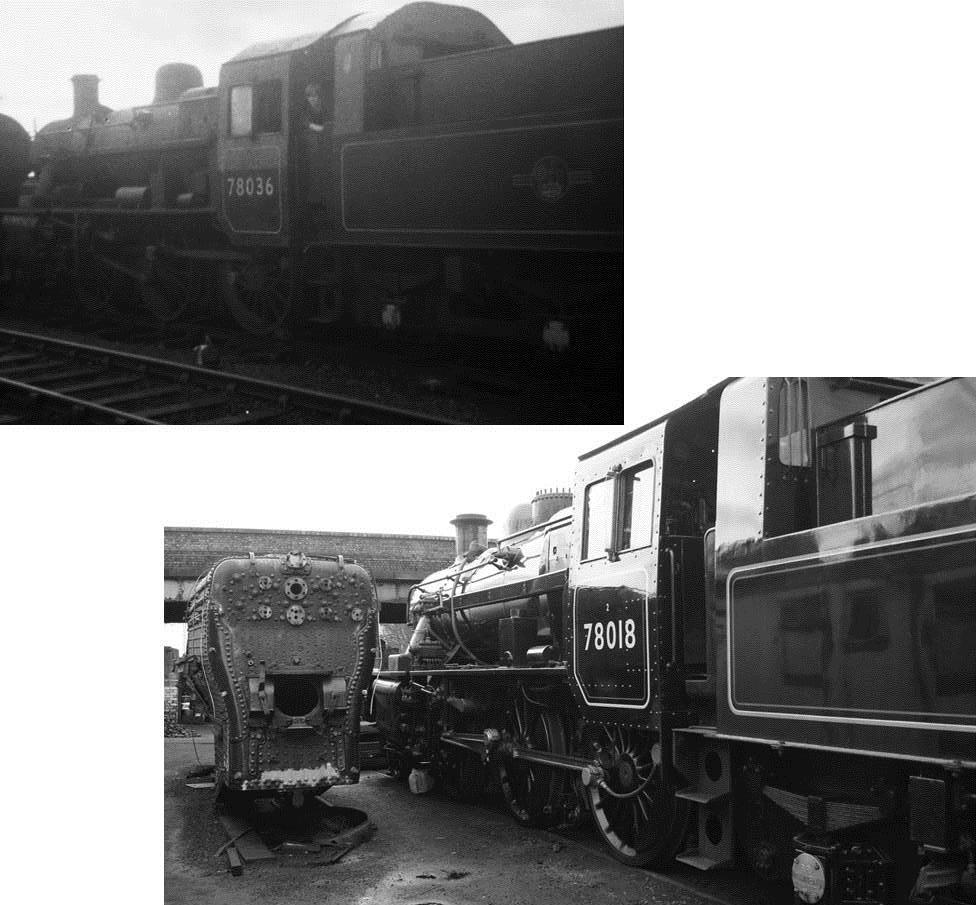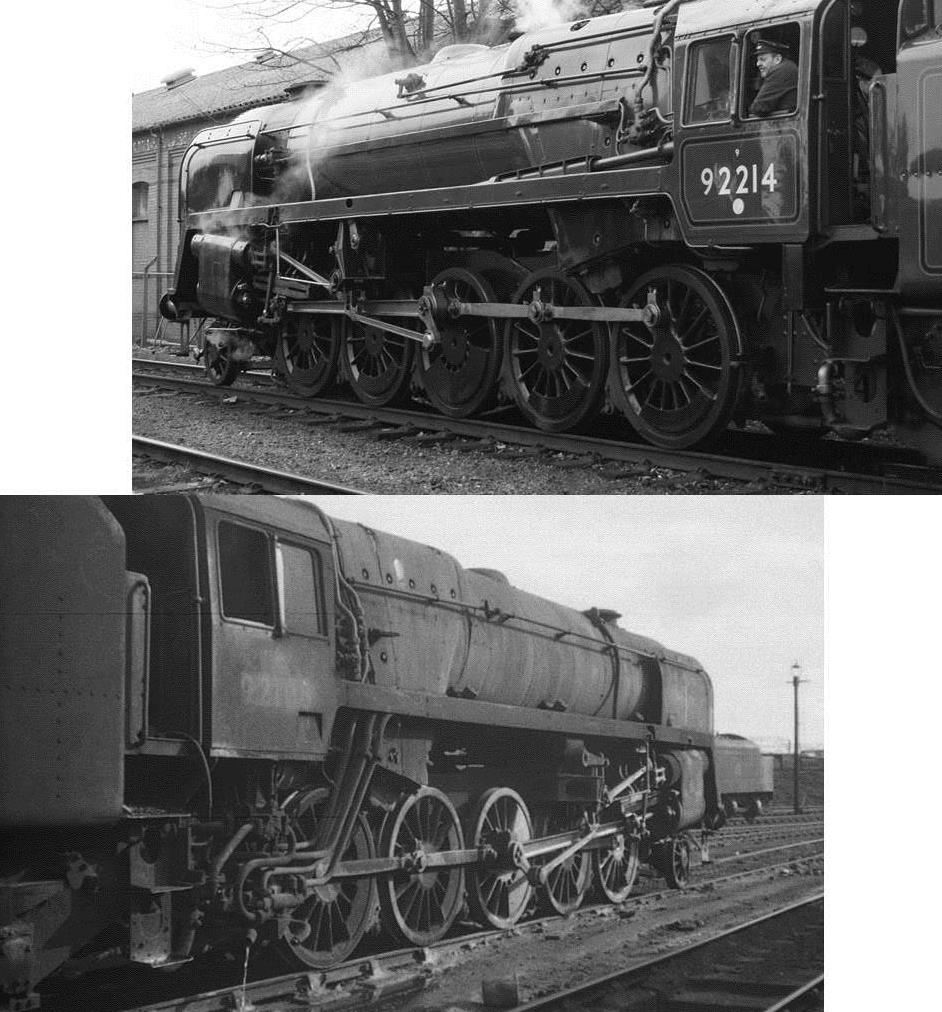 A selection of 'then and now' pictures featuring 8F no. 48170, BR standard 2 no. 78036 and 9F no. 92071
With so many engines present, it gave the chance to try some slightly different types of pictures and I went for the grubby, oily but fascinating valve gears of a 8F, 9F and a Britannia. I was able to replicate quite accurately these pictures at Loughborough this year.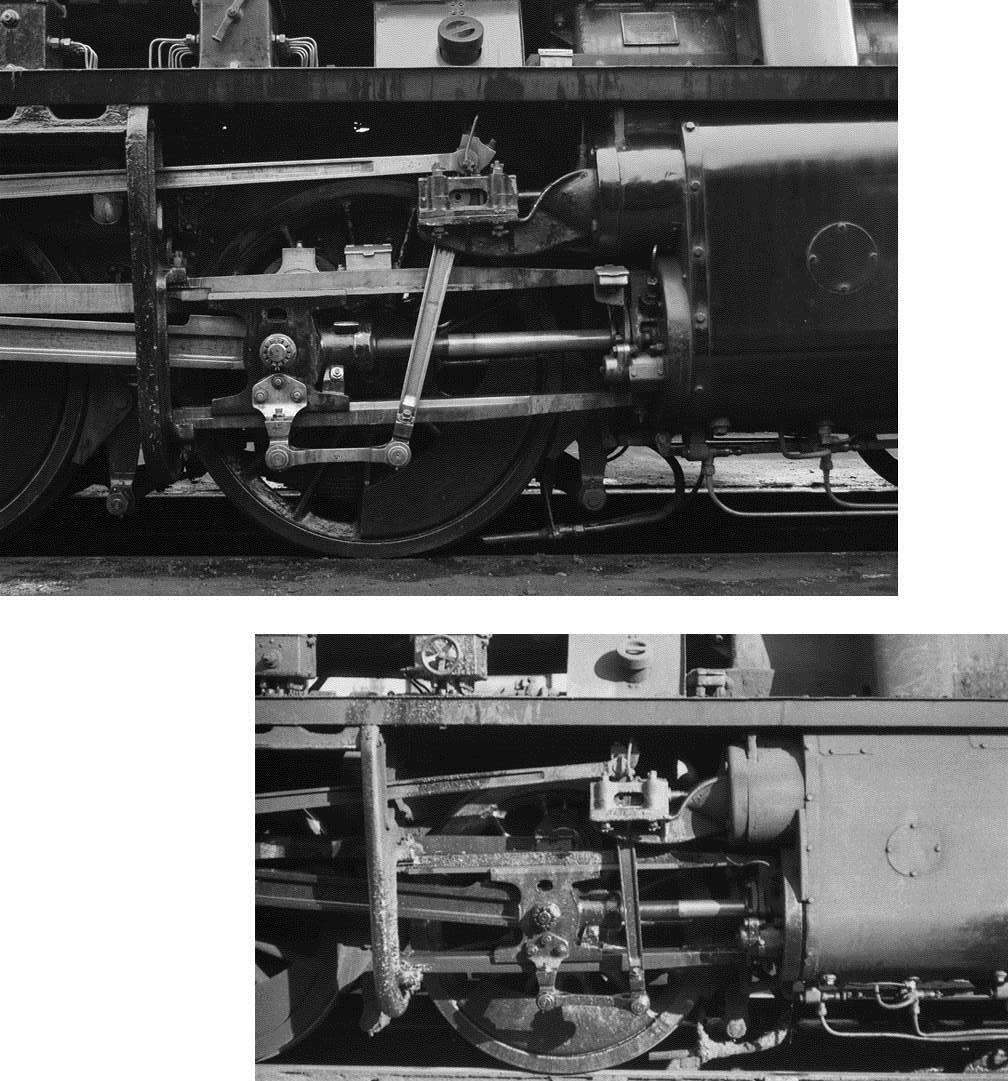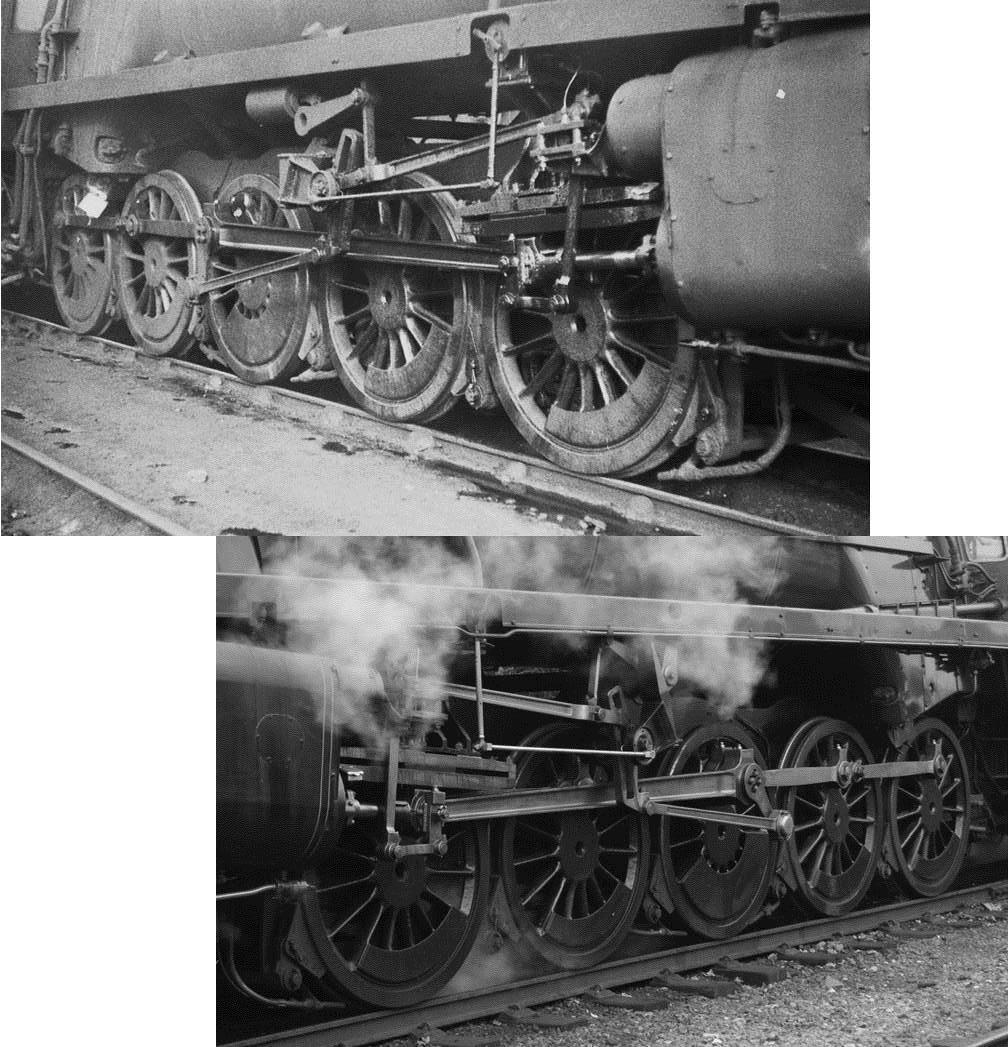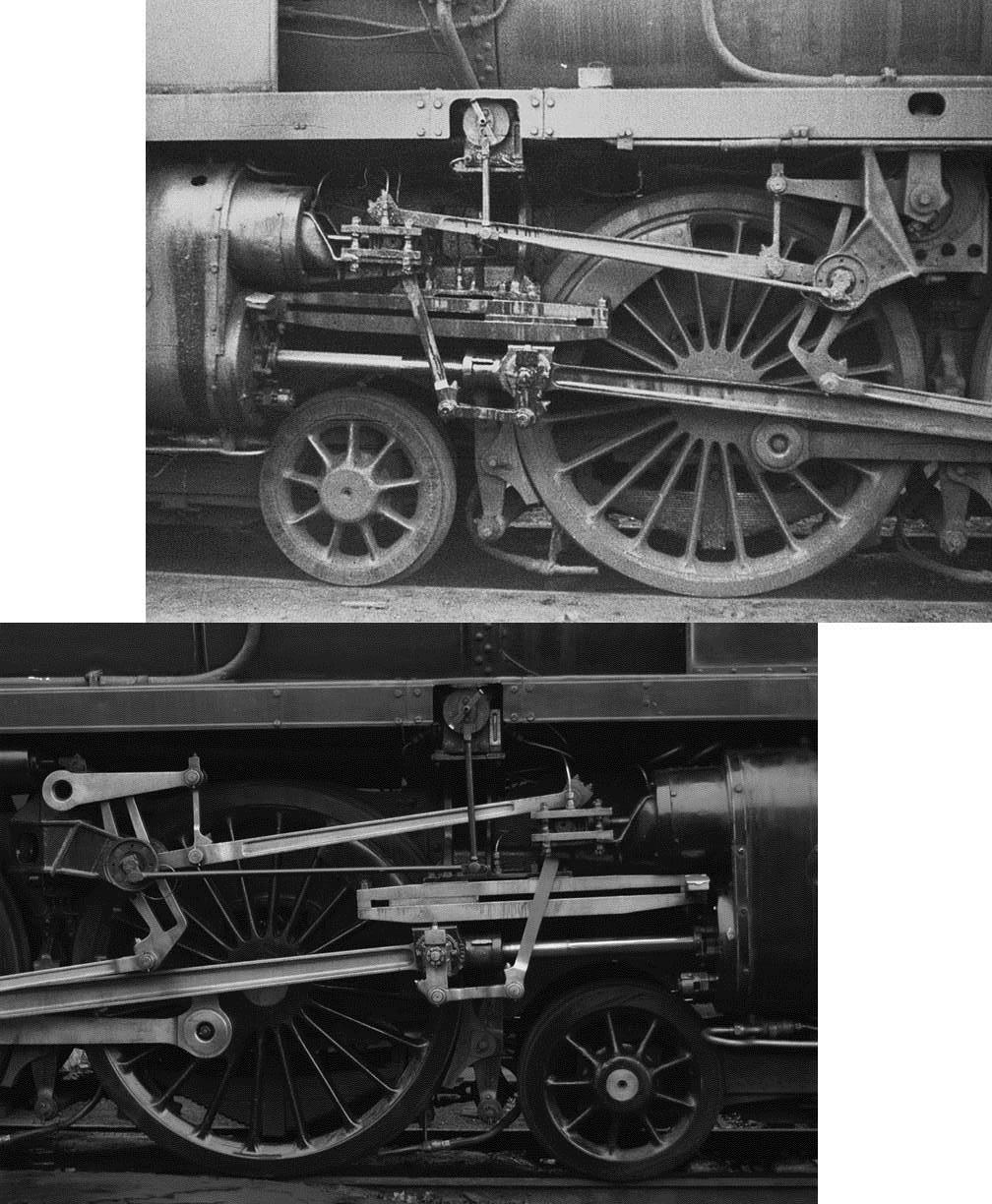 One of the things that fascinated me about large BR steam sheds were the numbers of engine present, many simmering with drifting smoke, and others under repair.
---
Somehow the lineup outside the shed at Loughborough wasn't as impressive as Crewe in 1967. Occasionally, this kind of lineup can be seen at the Didcot Railway Centre and Barrow Hill.

Two black 5's and an Ivatt class 4 2-6-0 under repair in 1967. 50 years on - less a day - it's BR class 5 no. 73156 and Black 5 no. 45305 under overhaul at Loughborough.

And the obligatory 'selfie':
---
And the rail tour we went to see? It was the 'Severn and Dee Rail Tour' organised by the Locomotive Club of Great Britain (LCGB).
The tour featured three steam engines, a Black 5, 9F and the preserved Castle no. 7029 'Clun Castle'.
The Black 5, no. 44944, took the from Nuneaton Trent Valley station to Wolverhampton High Level,
'Clun Castle' took over for the run from Wolverhampton to Chester via Shrewsbury and Wrexham. This was 7029's first tour after being repainted in GWR livery and what a contrast to it's previous outing in November 1966 when it was decidedly scruffy.
The 9F, no. 92026, hauled the train from Chester to Crewe. The picture below shows the 9F arriving at Crewe station, where it handed over to electric power for the journey back to London Euston.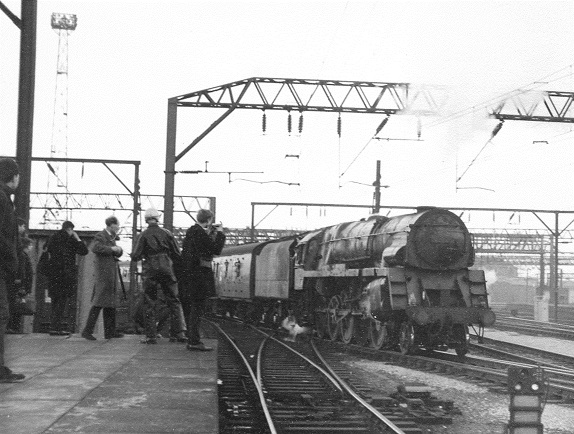 Published 14 March 2017
---
All images, audio, text and documents on this website are copyright Des Shepherd who asserts his intellectual property rights under the Copyright, Designs and Patents Act 1988
No images, audio, text or documents may be reproduced in any form without written permission of Des Shepherd.