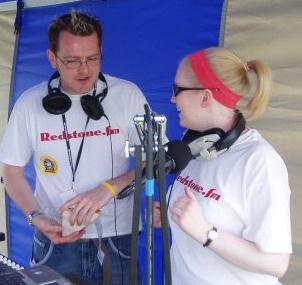 Paul Swann and Lucy G during the Fun Day Outside Broadcast.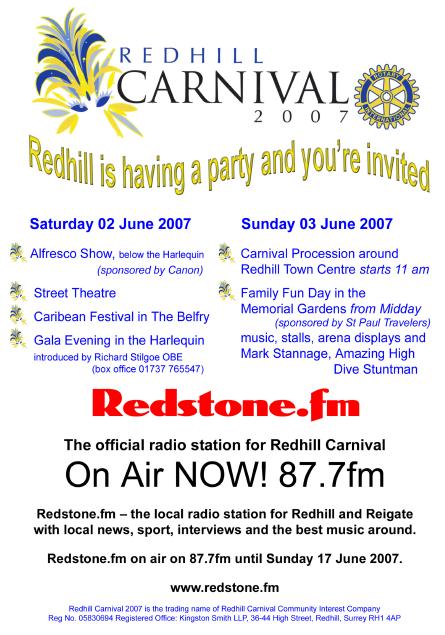 Paul Swann broadcasting during Redstone.fm's first live Outside Broadcast from Redhill's Memorial Park.
---
Setting up the outside broadcast equipment.
---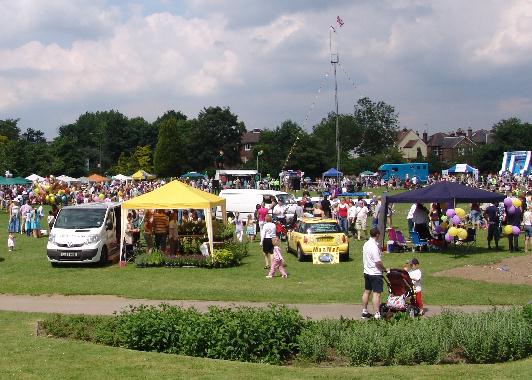 The Fun Day brought the crowds to Redhill's Memorial Park.

---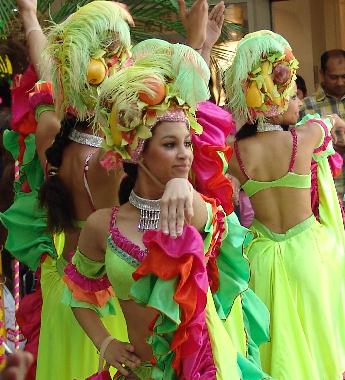 A flavour of the Caribean at the Belfry Shopping Centre.

---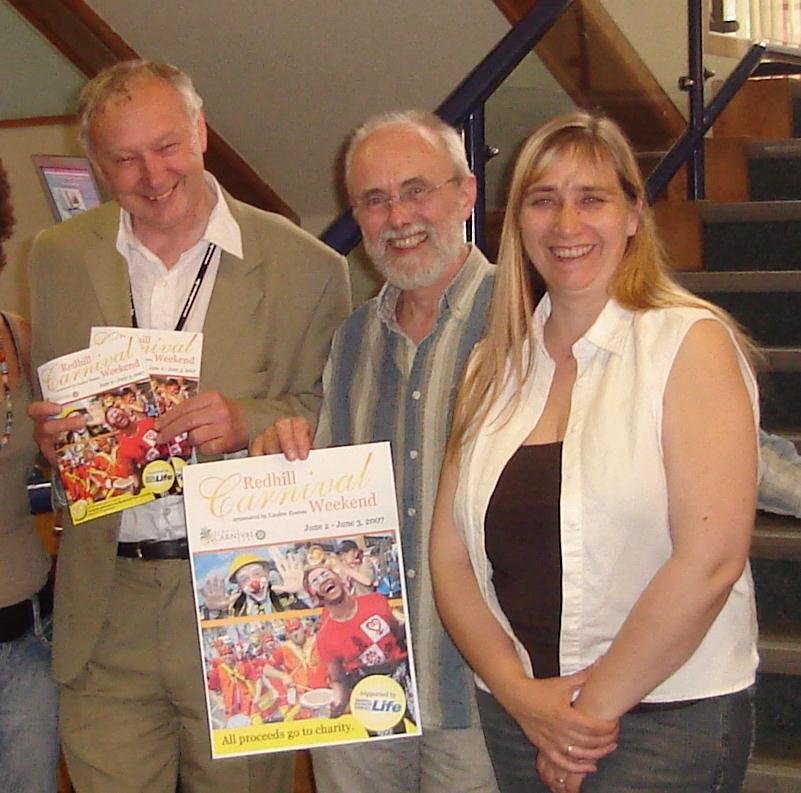 Launching the carnival weekend at Redhill's Harlequin Theatre.
Redstone FM's Des Shepherd with John Gooden, the Chairman of the carnival organising committee and Sharon Scotton from Orbit Shed.

---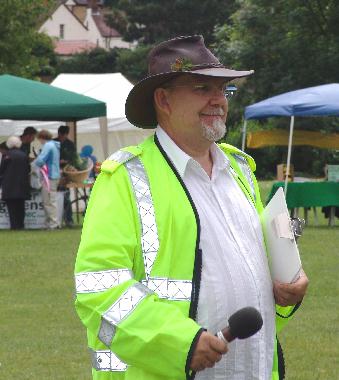 Redstone FM's Mike Ward
---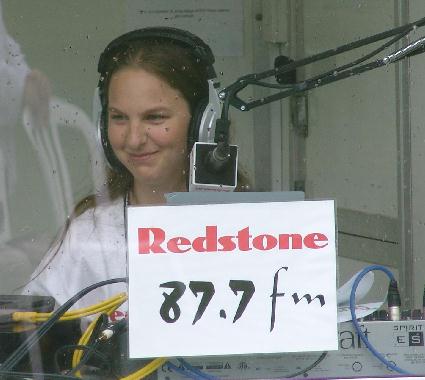 Natalie Osborne in the temporary studio.
---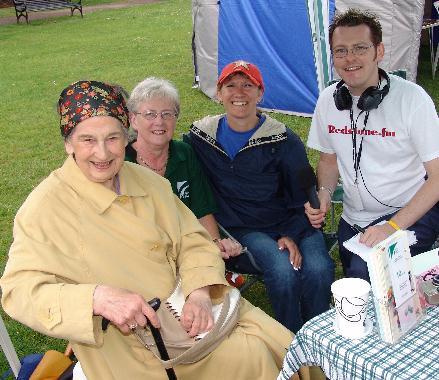 Paul Swann interviewing helpers from Redhill Live At Home.